It's a marathon, not a sprint! Learning a language is an ongoing process. You can't say after 6 months, "I'm done. I learned Chinese." This is the first of a series of strategies to keep the momentum going and make language(s) part of your daily activities.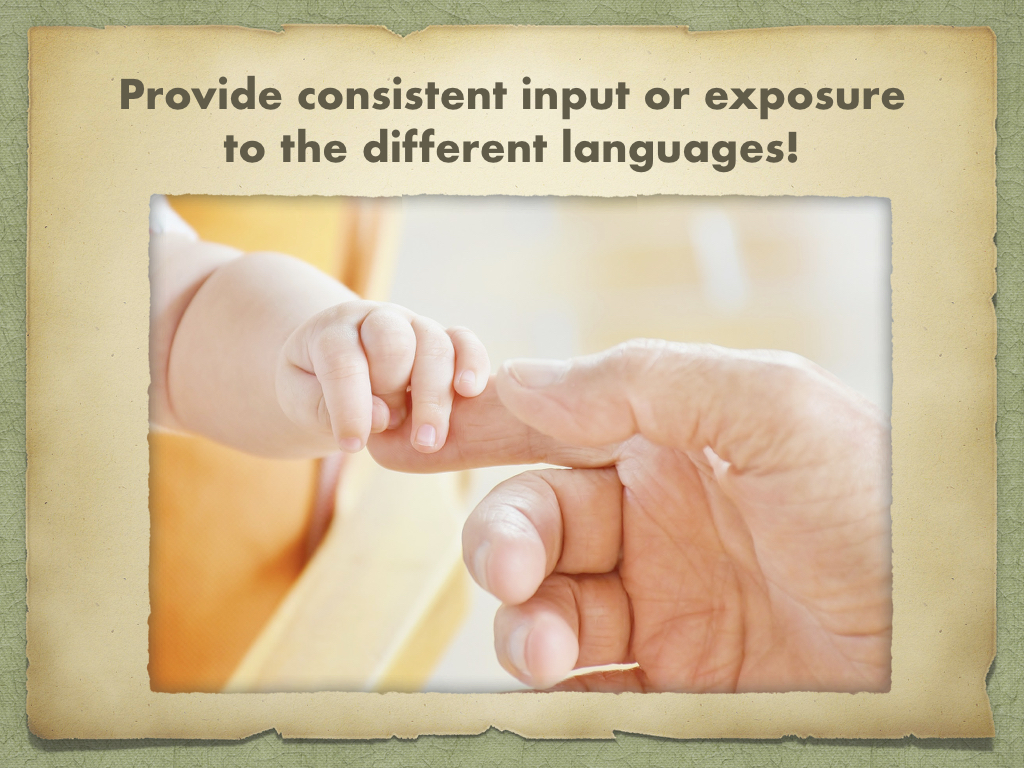 Tip:
Be consistent
I know this sounds almost like a cliche and you have probably heard it time and again… but nevertheless it's a key aspect. It's important to expose your child to the different languages in a consistent manner. For example, if you are the speaker of the minority language, try to speak it like a monolingual as much as possible. Sometimes we don't even realize how much we codeswitch ourselves (i.e., go back and forth between languages). Or if you chose to have "French Wednesdays" or "Spanish Saturdays", make sure to speak or expose your child to either French on Wednesdays or Spanish on Saturdays and stick to this pattern.
Challenge:
Actively observe your own language use!
Do you regularly expose your children to the different languages?
Are you consistent in providing language input to your children?
Do you tend to codeswitch a lot?