In their book The Bilingual Edge, Kendall King and Alison Mackey from Georgetown University in Washington made a good point: people often think that monolinguals naturally raise monolingual children and bilingual parents bring up bilingual children. If that were the case then almost all of the people in the United States—an immigrant country—would be bilingual. Well, we know that this is not necessarily so. Immigrants who newly arrive oftentimes speak the language of their home countries, their children are then usually bilingual, while their grandchildren are more often than not monolingual English speakers. So that switch to monolingual English oftentimes happens in only two to three generations. Hence, if bilingual parents always raised bilingual children, the United States would be full of speakers fluent in English and at least one other language such as German, Spanish, Polish, French, Mandarin, Russian etc. Well, the reality looks a bit different (King & Mackey, 2007). 
Raising kids bilingually is a choice, not something that just happens naturally …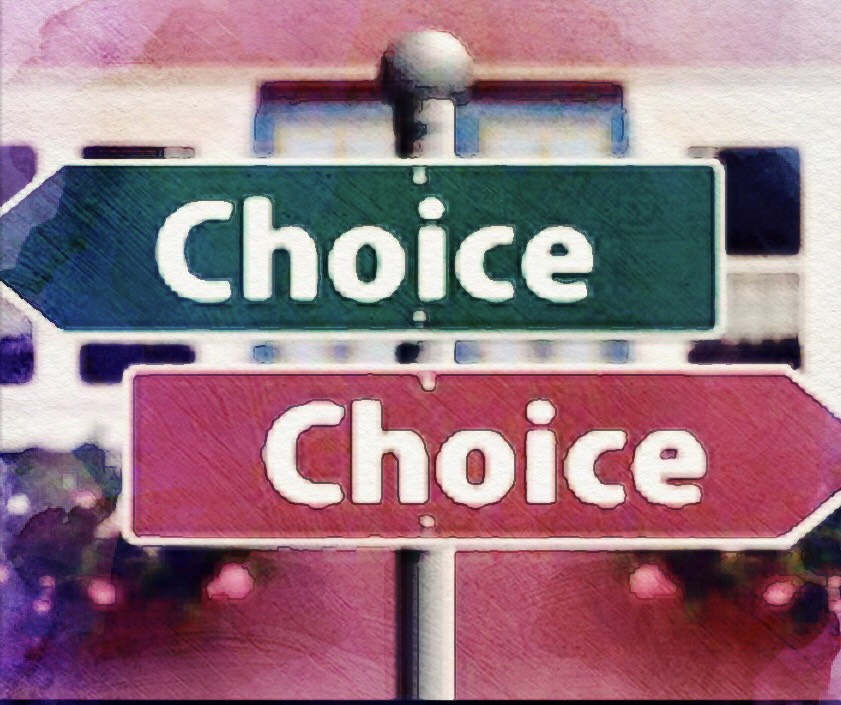 So, what does that all have to do with monolinguals raising bilingual kids? Well, the point here is that raising children with more than one language is a choice. It's something that requires commitment, time, effort, dedication, and to a certain extent creativity—wether you are monolingual or bilingual. It's not something that necessarily comes naturally, neither for bilingual nor for monolingual parents. It's a choice that requires consistent work. First and foremost, it means that you as a parent need to (1) provide your child with target language input and exposure, (2) create rich and meaningful interactions in the target language, and (3) create a need for the additional language.
Yes, bilingual parents may have a leg up to the extent to which they can provide the input and consistent exposure that is needed to learn both languages simply because they speak the language. However, it is absolutely possible for anyone to raise children with more than one language whether you yourself are bilingual or monolingual. In fact, research has shown that if parents or caregivers can create the need for more than one language, then children will become bilingual!
Try to learn the language yourself
Before listing some tips on how to find or create the environments needed for your kids to learn an additional language, here is one piece of advice: try to acquire at least a basic knowledge of the additional language yourself. While we may not need to be able to read music sheets when we want our kid to learn the piano, language is a different animal. It is learned via communication, interaction, and relationships so even if you are not fluent, a basic knowledge of the additional language will enable you to relate better and maybe even allow you to provide some target language input yourself–even if it's just a few words here and there.
Six ideas, tips, and strategies
Okay, now here are six ideas, tips, and strategies for monolingual parents to expose their children to an additional language (there may also be something in the mix for bilingual parents):
1. Get an au pair or a nanny who speaks the target language
One of the key elements to learning a language for children is the need to use it and to interact with speakers of that language. Monolingual parents would need to seek out native speakers for that purpose. One possible way of doing that is to hire a caregiver who speaks the target language. For example, a good friend of mine has had au pairs from Brazil to give her twin boys the opportunity to grow up with two languages while she and her husband are monolingual English speakers. Read more about her situation here. If having someone live with you for a longer period of time is not for you, you could also hire a part-time nanny who speaks the target language with your children.
2. Seek out native speakers in your environment
Find friends, neighbors, or other people in your area who speak the target language and ask them to speak to your children using their native language.
3. Look for little language buddies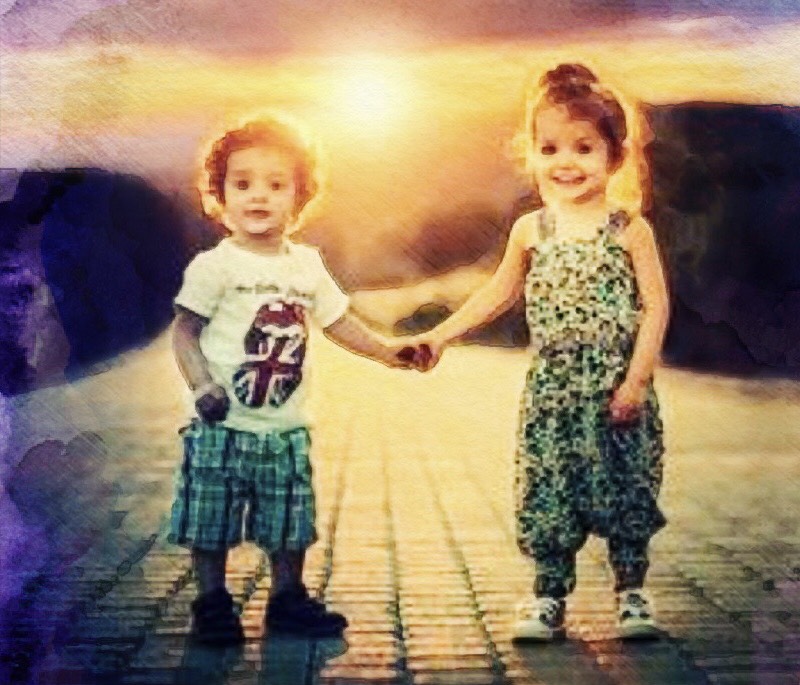 It's also important to show your child that the additional language is not just spoken by mommy, daddy or other adults, but that there are other kids who also speak it too. A potential source of finding little language buddies is www.meetup.com. There are a number of different meetup groups and most likely there is one for your target language. For example, I looked into meetup groups for German-speaking parents, and found a few playdate groups run by moms who meet on the playground once a week or others who set up playdates at their houses. Also, you can start your own meetup group. Oftentimes others are waiting for the opportunity!
4. Make use of bilingual education opportunities
For example, when I was pregnant with Ella, I found out by chance that there are three German schools in New Jersey. These German schools offer classes on Saturdays for children as young as 3 months of age. The classes for the very young ones are called Musikgarten. Each class lasts for 45 minutes and consists of a small group of infants and toddlers with their parents. The class includes parents who are German, parents who are L1 English speakers but have learned German in college and are quite fluent as well as parents who do not speak German at all. These classes are not "instruction-sit-down-and-learn" type of classes but they introduce children to the language in a playful, fun, and relaxing environment.
Also, for more common minority languages there are daycares, preschools, or kindergartens that offer immersion classes. In the United States, for instance, there are a number of opportunities for Chinese or Spanish.
5. Use books, music, cartoons, and other audiovisual media
Although it is still best to interact with a real speaker to develop target language abilities, media of all sorts are a good way to provide input and exposure. Books such as the Ravensburger tiptoi series, songs such as those available at Sing Kinderlieder on Youtube, or videos such as Sendung mit der Maus are great resources that provide at least audio input while also to a lesser extent invite children to speak. Also dual language books may help you too when you are learning the language. My husband, for example, said that he learned many new German words through the English-German bilingual books he reads with Ella. Here is an example for a type of bilingual book for little readers that we currently read a lot (it's part of an entire series):
6. Travel if possible to where the language is spoken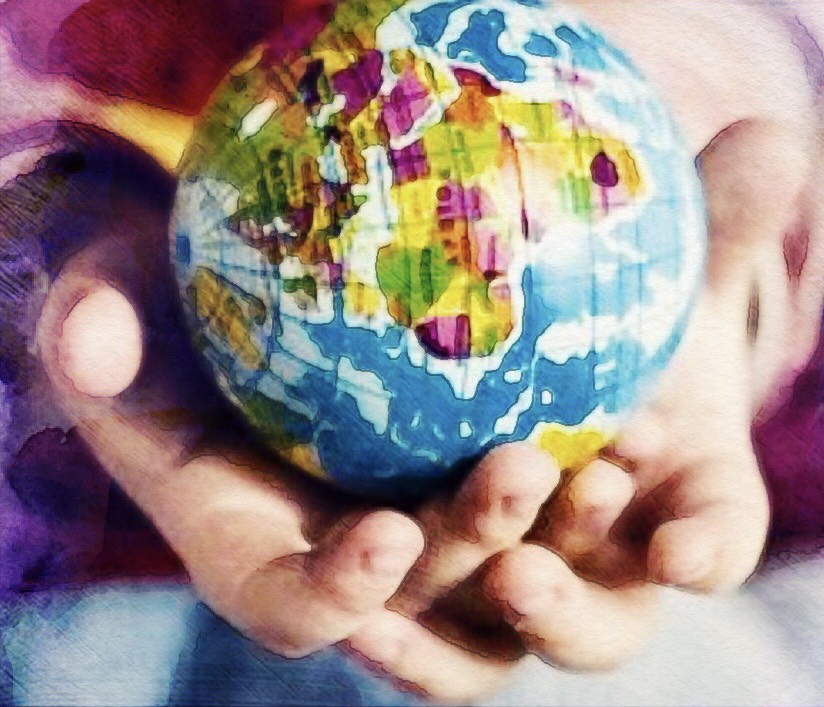 I realize this option may depend on budget, but in general it's always a good idea to travel to the country in which your children's additional language is spoken. For your travels you could choose regions or towns that are not necessarily tourist destinations. Also, rather than staying at a hotel, you could rent an apartment or house to increase the chance of meeting locals and become more immersed in the language and culture. Once the kid is older, exchange programs may allow for travel as well as language and cultural learning.
If you made it all the way down here, many thanks for reading! 
Do you have experiences with any of these strategies? Or can share ideas for more opportunities to expose your kids to an additional languages? Leave a comment! 
Resource:
King, K., & Mackey, A. (2007). The bilingual edge: Why, when, and how to teach your child a second language. Harper Perennial.